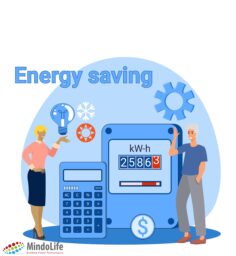 Powering through the Numbers: Why HVAC Systems Consume More Energy than Lighting Systems in Schools
As the world becomes more energy conscious, it is crucial to understand the impact of different systems on power consumption. In schools, heating, ventilation, and air conditioning (HVAC) systems are responsible for consuming more energy than lighting systems.
HVAC systems are designed to maintain comfortable indoor temperature and air quality, and their function is critical for the health and well-being of students and staff. However, they require significant amounts of energy to operate. According to the U.S. Energy Information Administration, HVAC systems account for approximately 39% of total energy consumption in commercial buildings, including schools.
In contrast, lighting systems typically account for only 11% of energy consumption in commercial buildings. With the increased adoption of energy-efficient lighting technologies such as LED lights, this percentage is likely to decrease further.
Several factors contribute to the higher energy consumption of HVAC systems in schools. One of the key factors is the need to maintain consistent temperatures throughout the school day, regardless of external weather conditions. This means that HVAC systems must continuously heat or cool the building, which requires a lot of energy.
Another factor is the size of HVAC systems required for schools. Schools are typically large buildings with multiple floors and classrooms, which necessitates the installation of larger HVAC systems to regulate temperature and air quality. These larger systems require more energy to operate, contributing to the overall energy consumption of the school.
In conclusion, while HVAC systems are essential for ensuring a comfortable and healthy learning environment in schools, they consume more energy than lighting systems. Therefore, it is critical for schools to implement energy-efficient HVAC systems and adopt practices that help reduce energy consumption while maintaining indoor air quality and temperature. Such efforts not only benefit the environment but also reduce operational costs and contribute to the overall sustainability of the school.