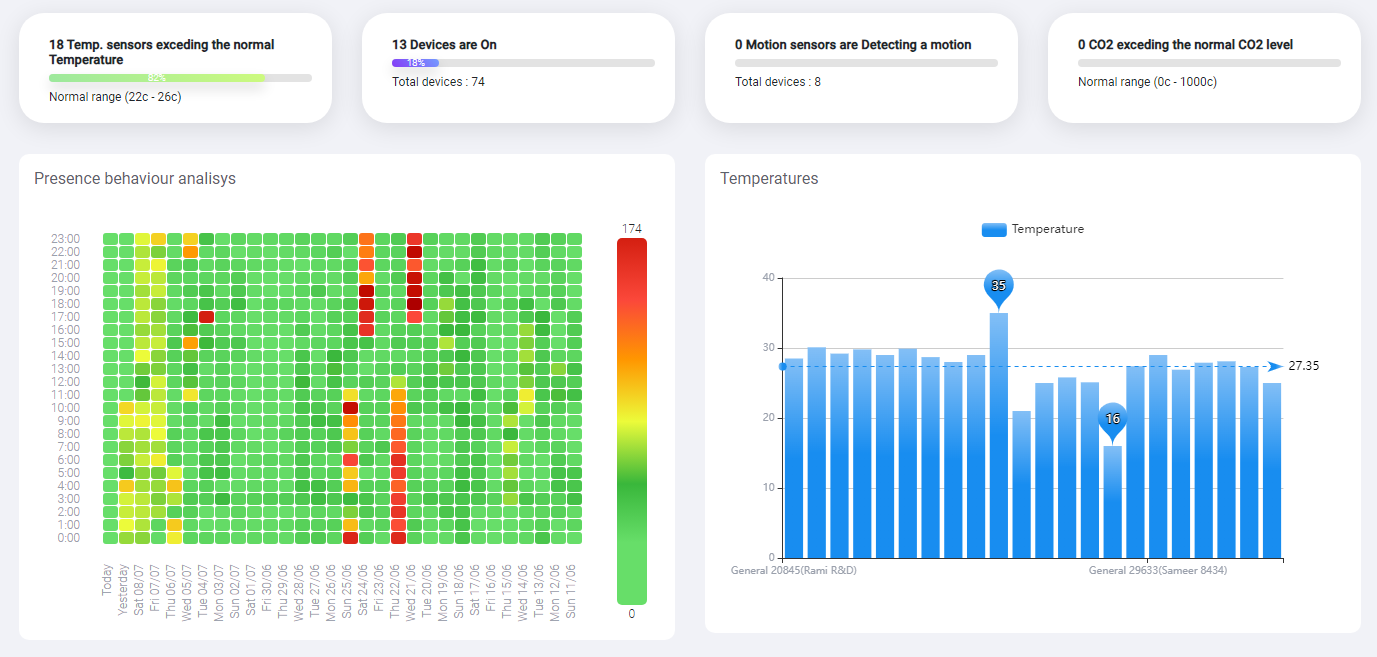 MindoLife BMS: Transforming CO2 Reduction in Commercial Buildings and Maximizing Benefits under CBAM
In today's environmentally conscious world, the imperative to reduce carbon dioxide (CO2) emissions in commercial buildings has never been more critical. MindoLife BMS (Building Management System) offers a revolutionary solution that not only monitors and reflects CO2 levels but also aligns with the objectives of the Carbon Border Adjustment Mechanism (CBAM). By integrating MindoLife BMS in commercial buildings, operators can significantly enhance CO2 reduction efforts while potentially reducing fees under CBAM regulations.
Understanding MindoLife BMS: MindoLife BMS is an advanced system that utilizes sensors, data analytics, and automation to monitor and control various aspects of a commercial building's operations. Its unique feature lies in its ability to continuously monitor CO2 levels in real-time, enabling operators to make informed decisions for CO2 reduction.
Real-time CO2 Monitoring: MindoLife BMS deploys sensors strategically throughout the building to collect real-time data on CO2 concentrations. This information is analyzed to identify areas with high CO2 levels, indicating insufficient ventilation or excessive occupancy. Armed with these insights, operators can promptly address the issue and implement targeted CO2 reduction measures.
Automated Ventilation Control: The system's real-time CO2 monitoring capabilities empower MindoLife BMS to optimize ventilation systems in commercial buildings. By automatically adjusting ventilation rates in response to elevated CO2 levels, the system ensures a healthier indoor environment while reducing energy waste associated with excessive ventilation. This enhanced energy efficiency aligns with the objectives of CBAM, potentially leading to reduced fees.
Smart Occupancy Management: Efficient occupancy management is another critical aspect of CO2 reduction in commercial buildings, and MindoLife BMS excels in this domain. By integrating with occupancy tracking technologies, the system accurately monitors the number of people in different areas of the building. This data enables the system to dynamically adjust ventilation rates, lighting levels, and temperature settings, optimizing resource usage based on real-time occupancy information. This intelligent approach can contribute to reducing overall CO2 emissions and potentially lower fees under CBAM.
Data-Driven Insights and Reporting: MindoLife BMS collects and analyzes vast amounts of data related to CO2 levels, energy consumption, and other building parameters. This wealth of information empowers operators to gain valuable insights into the building's performance and identify areas for improvement. Detailed reports and visualizations generated by the system enable data-driven decision-making, facilitating effective CO2 reduction strategies and potentially demonstrating efforts to mitigate emissions, leading to favorable considerations under CBAM.
Maximizing Benefits under CBAM: The implementation of a Carbon Border Adjustment Mechanism (CBAM) introduces an economic tool that can further enhance CO2 reduction efforts in commercial buildings while potentially reducing associated fees. MindoLife BMS can assist in this endeavor in several ways:
Emissions Tracking and Reporting: By utilizing MindoLife BMS, operators can accurately track and report CO2 emissions in a transparent and verifiable manner. This proactive approach demonstrates commitment to reducing carbon footprints, potentially mitigating the likelihood of significant CBAM fees or qualifying for exemptions.
Improved Energy Efficiency: MindoLife BMS optimizes energy consumption through intelligent management of ventilation, lighting, and occupancy. By reducing energy waste, buildings equipped with MindoLife BMS can lower their overall carbon emissions, potentially resulting in lower CO2 costs under the CBAM framework.
Incentivizing Low-Carbon Technologies: CBAM aims to incentivize the adoption of low-carbon technologies and practices. By investing in MindoLife BMS, operators showcase a commitment to reducing CO2 emissions. This proactive approach aligns with CBAM goals, potentially leading to reduced fees or exemptions for those demonstrating significant efforts in reducing their carbon footprints.
Conclusion: MindoLife BMS represents a groundbreaking solution for CO2 reduction in commercial buildings. By continuously monitoring CO2 levels, optimizing ventilation and occupancy management, the system enables operators to enhance sustainability efforts while potentially maximizing benefits under the Carbon Border Adjustment Mechanism. The synergy between MindoLife BMS and CBAM creates a win-win situation, fostering a sustainable transition for commercial buildings and supporting global endeavors to combat climate change. With MindoLife BMS, commercial buildings can take a significant step towards a greener future while reducing costs and enhancing environmental stewardship.