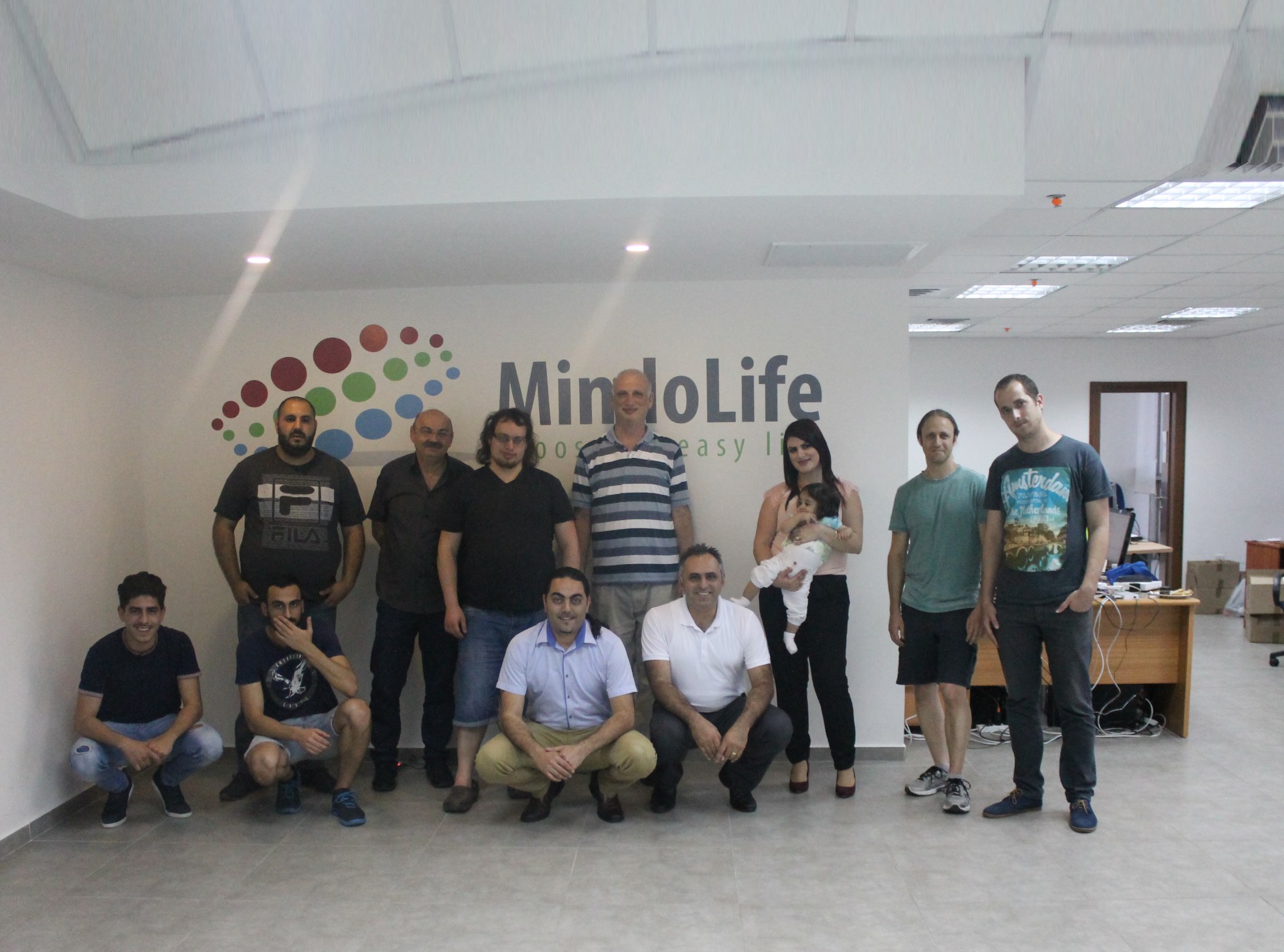 We aim to provide a safe and robust
IoT based products.
Founded in 2014, MindoLife is a leading company in the world of IoT.
Based on an advanced and secured IoT platform developed by MindoLife team we provide an intuitive smart IoT solution to connect products.
The company specializes in the smart buildings/cities industry 4.0 and enterprise IoT solutions.
Meet our Professional
Team
MindoLife's expert team draws from their years of experience with IoT, cybersecurity and advanced engineering protocols to deliver innovative IoT solutions that have already met with success worldwide. The high-quality platform and products reduce the complexity requirements and costs of connecting devices while maintaining a dynamic and scalable network and offers state of the art solutions for the IoT special needs like over-the-air device software updates, and learning based network optimization.
Leading the IoT technology & IoT Cyber Security
Mindolife management is part of an exclusive group of IoT specialists that are defining the industry's IoT protocol and security standards. The company's management team is an integral part of the International Organization for Standardization (ISO) and serves on the committee for ISO/IEC JTC 1/SC 41 (
Internet of Things and related technologies
) as well as the working group for ISO/IEC JTC 1/SC 27/WG 4 (
Security controls and services
).
ISO/IEC JTC 1/SC 41 – Internet of things and digital twin
Scope
ISO/IEC JTC 1/SC 41 is being supported administratively by IEC. All information related to ISO/IEC JTC 1/SC 41 is available on the IEC website
Standardization in the area of the Internet of Things and related technologies.
Serve as the focus and proponent for JTC 1's standardization program on the Internet of Things and Digital Twin, including their related technologies.
Provide guidance to JTC 1, IEC, ISO, and other entities developing Internet of Things and Digital Twin-related applications.
ISO/IEC JTC 1/SC 27
Information security, cybersecurity, and privacy protection
Scope
The development of standards for the protection of information and ICT. This includes generic methods, techniques, and guidelines to address both security and privacy aspects, such as:
Security requirements capture methodology;
Management of the information and ICT security; in particular information security management systems, security processes, and security controls and services;
Cryptographic and other security mechanisms, including but not limited to mechanisms for protecting the accountability, availability, integrity, and confidentiality of information;
Security management support documentation, including terminology, guidelines as well as procedures for the registration of security components;
Security aspects of identity management, biometrics, and privacy;
Conformance assessment, accreditation, and auditing requirements in the area of information security management systems;
Security evaluation criteria and methodology.
SC 27 engages in active liaison and collaboration with appropriate bodies to ensure the proper development and application of SC 27 standards and technical reports in relevant areas.