IoT Challenges
Learn your challenges, build a better IoT product
Customer enthusiasm for the Internet of Things (IoT) is growing, Obviously, IoT is no longer a buzzword or passing phase. However, as more companies seek to offer connected devices they find that this mission hides a lot of obstacles, know-how, and capabilities to create IoT devices from scratch. In the rush to market, many companies neglect to consider all the security aspects of deploying IoT device, preferring to "develop first, add security later". The results are IoT projects schedule and budget overruns, security risks, and long-term support difficulties. A lot of our customers say they faced many challenges when developing IoT solutions, such as the right security, integration with current systems, properly operate in the strict limitations that IoT devices allow (e.g. low energy, low computational capabilities) and eventually achieving returns on their investment.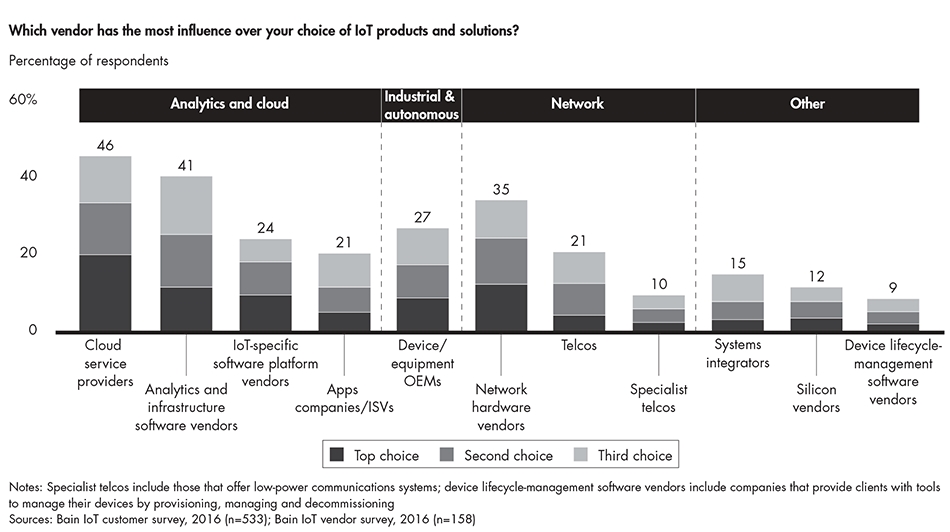 Security Concerns
Securing the Internet of Things is being neglected. Most companies implementing IoT-enabled solutions do not understand enough about cyber-security to be able to do this (see example here). There are four main reasons for building security into an IoT network: Malfunction – IoT makes it possible for the predefined hardware to perform a specific task automatically in the real world. If this device malfunctions due to malicious activity, the results can be:
Absurd e.g. receiving ten bottles of laundry detergent when your connected-pet device ordered a bag of cat food
Expensive e.g. high electricity bills, for example, when an A/C unit is kept running 24/7
Dangerous e.g. an industrial robot hammering an employee
Abuse – Connected devices can be used by external hackers for malicious purposes. In 2016, for example, hackers exploited the weak security of Internet-connected devices, like DVRs and cameras, using botnets implanted on the devices, to take down sites such as Amazon, Netflix, Twitter, Spotify, Airbnb and PayPal in the Mirai botnet attack. Intrusion – Connected devices can be a gateway for hackers to reach sensitive data from internal enterprise systems. Even in home environments, connected devices have been used to intrude on privacy, such as in the case where the new, WiFi-enabled Barbie dolls were effectively turned it into surveillance devices when they connected to a home network. Consumer demand – in a 2017 survey by IDC, 25% of companies surveyed stated that security is the main hindering factor for deploying IoT solutions with their organization. Keeping your IoT devices safe from hackers hijacking and attacks is an on-going task that starts with a deep cyber security design and will need a continues maintenance, security is an attitude and not a matter of encrypting data. The collected data from the endpoints (edge points) devices is en-valuable, it can describe a family lifestyle a sensitive community behavior or a confidential factory production information, and this data must be highly protected.
High Price Or Unclear Business Model
Along with every new emerging field, many questions arise regarding the right business model and what is the optimal way for the service provider of making money, this question affects both the supplier and the consumer of the new product. A good example; some major vendors are subsidizing consumer devices and capturing returns from data services and analytics instead. These plays are not always clear on the surface companies might see a competitor delivering a motion sensor, without realizing that the device is merely the entry point for a more profitable analytics model behind it. It is important to look beyond your traditional layer of the stack to identify the full competitive set. Whether in the enterprise, industrial or consumer space, vendors must have a solid plan for services and analytics solutions, either alone or with a set of partners. And for those vendors with a broader scope, choosing solutions wisely and investing sufficiently in those areas are critical.
Low Power Devices Management
Most of the IoT devices have low capabilities, whether it has a poor CPU or a minimal RAM or a limited power supply, in many cases all of these weaknesses are combined in one device. These limitations are common in devices like sensors, detectors, and wearables which must be properly managed to enable all IoT network needed features while taking into consideration the limited resources available.
Mass Production Line Support
The IoT abilities of your devices can be an integral part of your mass production process, it's your decision whether the device will cooperate optimally during the procedure of the production or not! For example, you need to decide if it's better to apply a "One Image Binary" for all your devices types or an adding a dedicated software that will make the production procedure more effective. This is a critical mission which must be given a full attention in the early stage of the software and hardware designing level.
IoT Over The Aire Updates (OTA)
A scary nightmare of any producer is to left customers with bricked devices as a result of failed OTA updates. What these incidents have in common is not only that the new device image contained bugs, a perpetual risk when software is involved, but that the OTA mechanism was not implemented in a fail-safe manner, meaning that neither the user nor the manufacturer could easily rollback or overwrite the bad image. Also, unsafe OTA could be a great security back-door for attackers which can take advantage of a security bridge in the OTA procedure or design in order to inject the edge-device code with malicious code.
Which industry interests you the most?
MindoLife is a sophisticated software platform that enables secure development and rollout of robust IoT solutions for home IoT and industrial IoT (Industry 4.0) applications.