IoT Integration into a product
Connecting products to the IoT allows manufacturers to provide their customers with true value, improving their own product or a new smart product, whether it is a electronic & electrical equipment, industrial & commercial machinery or measuring and control instruments while discovering new applications that open potential revenue streams. Make the leap into the future. The IoT has the potential to add an unlimited number of possibilities to improve almost all aspects of life.
The next industrial revolution
Called the next industrial revolution, IoT is ushering in a new, secured era of manufacturing, healthcare, transportation, and energy supply. Through sensors and actuators embedded and securely linked to physical objects, IoT can significantly enhance production productivity and throughput. Applications include supply chain management, predictive maintenance, smart energy smart grids, and smart connected medical systems.
MindoLife – Secured IoT Enabler
MindoLife provides an end-to-end software solution that integrates unique security protocols and network management to deliver the safest springboard for your IoT products and solutions. For those who possess the passion, creativity, and intelligence to operate in the IoT market, MindoLife's SDK and API is the most innovative, robust and flexible IoT platform of its kind, simplifying and securing your development, while enabling you to bring even the zaniest of ideas to fruition.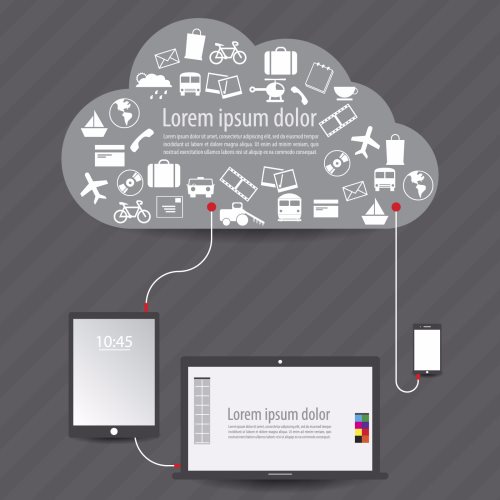 Mindolife unique advantages
Adds IoT capabilities to any device companies have no need to develop an IoT network from scratch. Any device manufacturer can easily add connectivity to all their devices, thus shortening their time to market and lowering development costs
Device power management – MindoLife's ability to control network traffic allows it to optimize the usage of "poor" resource devices (e.g. battery-operated, solar energy) to ensure that they maximize their limited power sources. This process increases devices' operational lifetime and impact.
Open protocol enables connecting external devices developed by 3rd party vendors and based on MindoLife's protocol.
Reduces the complexity requirements and costs of IoT-enabled devices – the MindoLife lean protocol works with the simplest IoT controllers, enabling deployment of devices without the need to add advanced and expensive CPUs.
Dynamic and modular – adding new devices to an existing MindoLife network is fast and easy enabling modular networks and the addition of new devices with new capabilities to existing networks.
Scalable – there are no upper limits to MindoLife's network size, it is possible to connect as many devices as needed and performance or security will not be compromised.
Secure from day one – the MindoLife network protocol was developed using a combination of security models and algorithms to ensure that it provides full security from the deployment of the first device.
A Security learning system – MindoLife's intelligent algorithms continuously analyze the network's behavior and constantly improve and adapt its communications topology and security.
Improved connectivity capabilities – each connected device is in communication with all other devices through the MindoLife network. Using smart delivery algorithms, MindoLife increases the range of wireless communication components. This means that high-quality connections can be achieved across the network even in no-signal zones.